Magnetic Head Relapping and Repair Services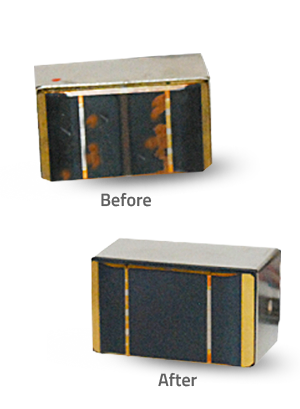 We can repair your existing magnetic heads by relapping, grinding, machining, polishing, buffing and even replacing damaged or worn parts such as cable assemblies and other swipe rail components.
Benefits
Longer
Relapping and repair services restore magnetic heads to a performance and durability level that can exceed its original life span.
Stronger
Adding tough coatings such as ceramic to magnetic heads provides greater resistance to dirt, abrasives and chemicals than traditional metal heads.
Cheaper
More economical than replacing heads, relapping and repair is cheaper in price and richer in quality.
Solutions for every market.
Public Transit
Parking
Card Manufacturing Equipment
Access Control
No matter your market, we can provide the relapping and refurbishing services to restore your heads to peak performance. Our solutions will not only save you the cost of buying brand new heads, but afford you that same quality and durability.
Expert support every step of the way.
From assessment to replacement our engineering support team will ensure a smooth transition for your relapped and refurbished heads.