Custom Engineered Solutions

The Brush team of engineers offers an average of 20 years of experience developing custom solutions for global customers across diverse markets. Our team-based approach, offering expertise in design, manufacturing, mechanical and electrical engineering, ensures we will develop the right innovative solution for your project. Our services include design and development, prototyping, systems integration, value engineering and manufacturing.
Built to Suit Your Application
Brush can design and manufacture single parts or complete assemblies. Capabilities include engineering, high-precision machining and assembly of difficult components and electronic assemblies. We work with a variety metals, alloys, exotics, plastics, and coatings to make your project a reality.
Expert Support
From custom product design, prototyping and development to tooling, stamping, grinding, machining and assembly, Brush can provide support wherever you need it most.
Engineering, Manufacturing & Tooling Capabilities
Custom Design
Prototyping
Reverse Engineering
Retrofitting
Refurbishing
Magnetic Head Assemblies
Tooling, Dies, Molds, Fixtures Die Casting, Stamping, Injection, & Compression Molding, Lapping, Grinding, Machining, Assembly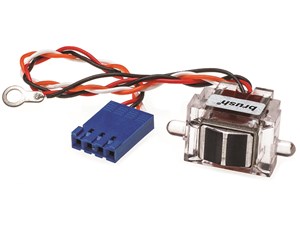 Solving Problems
Brush Industries has a history of providing innovative solutions for industry. Over the years, we've developed proprietary materials and processes for our customers to ensure products perform remarkably well, even under the harshest environments. Brush has a broad range of expertise to help make your products more reliable, durable and cost effective.
Our products range from small electromechanical assemblies and precision machined parts - we work in the .0005 tolerance range - and assemblies to larger components, or even complete equipment builds, for a variety of industries; always with an eye for making them more reliable and durable.