OLD - SecureTap Contactless Reader for Transit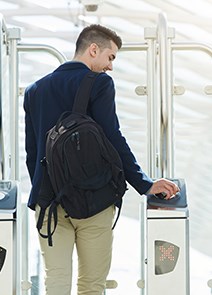 All in One Package

Contactless reading, processing and secure communications technologies together in a single, flexible product platform.

Robust, Flexible Design

Off-the-shelf reader designed for integration into any transit system. Its robust construction is suitable for applications in public areas and the intuitive design simplifies installation and retrofitting applications.

Standards Support

The Brush closed-loop contactless reader module supports transponders according to ISO 14443 Type A and Type B, ISO 15693 and ISO 18092, for NFC and Felica devices.
Why Brush Industries?
CIPURSE Library
The CIPURSE terminal library provides for a secure open platform for future transactions.
Customize
Available in two standard versions: with or without an application processor. Can be customized to include optional features.
Space to Grow
Large flash memory space for custom application code.

Custom Integrations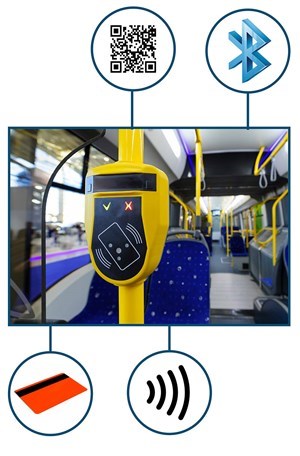 Brush Industries has experience with a wide range of transaction technologies and their successful integration into complex transportation systems.
Magstripe
Contactless
QR/Barcodes
Bluetooth Low Energy
If your application includes multiple technologies for fare gate, fare box or fare validation, Brush can customize our SecureTap® Contactless Reader for media such as magstripe, QR and barcodes, and even Bluetooth LE (Low Energy) for future applications.
The Brush team of engineers offers an average of 20 years of experience developing custom integrated solutions for global customers in transit and related markets. Our team-based approach - offering expertise in design, prototyping, manufacturing, plus mechanical and electrical engineering - ensures we develop the right solution for your project.