News
August 15, 2014
Brush Industries Launches New Website
Brush Industries Launches New Website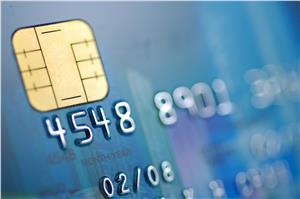 SUNBURY, PA – Brush Industries, a leading manufacturer in the card transaction market, has just launched a brand new website and mobile website. The new www.brushindustries.com comes shortly after the company's rebranding and sets the stage for new technology as the U.S. migrates over to EMV, NFC and contactless transactions.
With a user-friendly structure and navigation, Brush makes it easy for customers to find the products they're looking for. In fact, a special Magnetic Head Finder tool on the site allows users to search for heads and replacement parts just by entering the model number.
In addition to displaying its core products, the new Brush website highlights the variety of value-added services the company offers, from concept and design to refurbishing, machining, tooling and testing. A market-specific application section showcases the unique patented technologies and products Brush provides across many different transaction industries. Finally, a TechCorner on the new site houses a series of technical whitepapers about the engineering behind Brush to provide returning customers with a deeper understanding of how the products work.



"The card transaction market has come a long way in the past decade, and so have we. Our new website is just the beginning of bigger and better things for Brush Industries," said Jeff Myers, Director of Sales and Marketing.
Brush Industries manufactures magnetic heads and card readers for a variety of industries in which card transaction occurs, including banking, public transit, car washes, point of sale, and more. Its sister company, Q-Card, makes test equipment for the card industry and has a world class card testing lab. For more information, visit www.brushindustries.com.